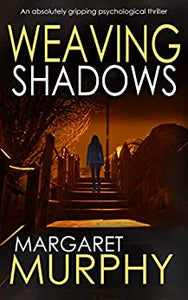 AN ABSOLUTELY UNPUTDOWNABLE THRILLER FULL OF TWISTS
'Murphy handles her complex plot with a sure hand and brings it to a 
stunning climax.
' Sunday Telegraph
Amy Dennis is beaten
 to death with a hammer in her own home.
Her baby is asleep upstairs.
A custody battle now rages between Amy's family and the baby's father, a married man.
A CASE CLARA CAN'T REFUSE
Clara Pascal is struggling to put her life back together after being the victim of a brutal kidnapping. She wants to go back to work, but she's not ready to return to criminal law. She wants a relationship with her daughter again, but she doesn't know how. She can't find a way back into her once-loving marriage.
She wants to return to normal. But what is normal?
THE PRIME SUSPECT IS A CONVICTED STALKER
Ian Clemence is fresh out of prison and itching to make up for lost time. 
But Clara can't shake the feeling that he's innocent.
 Can she find out the dark truth?
DISCOVER A COMPELLING PSYCHOLOGICAL THRILLER BY AN AWARD-WINNING WRITER.
This dark, twisting thriller will have you gripped from start to breathtaking finish. Perfect for fans of Carol Wyer, Lisa Jewell, Karin Slaughter, Jess Ryder, Mark Edwards and Charlie Gallagher.
PRAISE FOR MARGARET MURPHY
'A skillfully plotted story with 
strongly drawn
 characters.' Sunday Telegraph