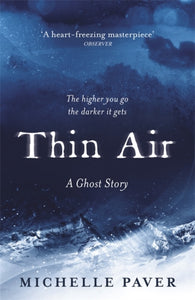 The Himalayas, 1935. Kangchenjunga. The sacred mountain.

Biggest killer of them all. Five Englishmen set out to conquer it. But courage can only take them so far.

And the higher they climb, the darker it gets.
Michelle Paver is genuinely brilliant, she writes with panache and certainly knows how to make you jump. Ours is a nice HB edtn too, just has very minor wear to the edges of the rear cover.