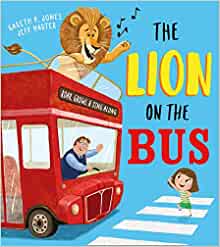 Sing, roar and growl along with the animals, in this brilliantly bonkers twist on the classic Wheels on the Bus!
The wheels on the bus go round and round …
But who's that getting on? OH, NO!
It's a LION! And a PANTHER! And a CROCODILE!
This bus ride is about to get very wild – but is it really as scary as it seems?
A toothsome take on a much loved nursery rhyme – with an all-singing, all-dancing finale!