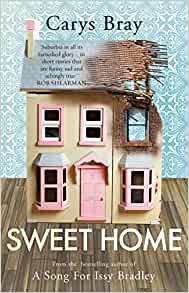 They say there's no place like home. It's where the heart is...
Meet the little boy who believes in miracles.
Meet the mother who loves to bring babies home from the newborn aisle of her supermarket.
Meet the husband who carves a longed-for baby out of ice as a gift for his wife.
Meet the widow who is reminded of romance whilst pegging out the washing.
Awarded the Scott Prize for short story writing, Sweet Home weaves together moments of joy, heartache, sadness and unwavering love as told through seventeen very different notions of home. Carys Bray is just so good.