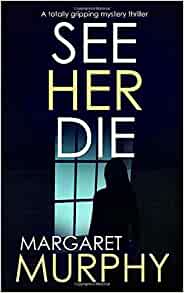 Discover a riveting crime thriller from a critically acclaimed, bestselling author. You won't want to put this one down.
PLEASE NOTE THIS BOOK WAS FIRST PUBLISHED AS 
NOW YOU SEE ME
A WOMAN VANISHES BUT DID SHE EVER EXIST?Megan Ward goes missing
 and suspicion falls on the stalker seen outside her house. Detective Jeff Rickman is brought in to investigate – it should be a simple missing person case. But the closer he looks the more mysterious Megan herself becomes. 
There are no photos, no passport, no family or friends from an earlier life.
Meanwhile Patrick Doran, owner of Safe Hands Security, is living his own nightmare. A hacker has breached his computer network, where he thought he had safely buried his past.
Then someone close to Megan is murdered.
And Rickman soon realises that 
the woman who doesn't exist is very real, very elusive and very dangerous to know.A CAPTIVATING PSYCHOLOGICAL THRILLER THAT WILL LEAVE YOU GASPING.
Perfect for fans of 
Carol Wyer, Lisa Jewell, Karin Slaughter, Jess Ryder, Ian Rankin, Mark Edwards and Charlie Gallagher
.