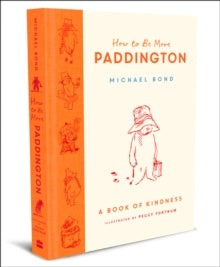 Based on the runaway bestseller format by Charlie Macksey, this is also superb. With the wonderous words of Michael Bond and the sublime art of Peggy Fortnum.
Welcome to the wise and wonderful world of everyone's favourite bear. Paddington Bear is a beacon of happiness - well meaning, funny and always kind. Explore Paddington's unique and universal take on life in this very special collection of warm words about friendship, family, love, laughter ...

and everything in between.