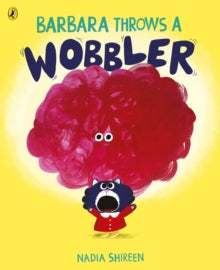 Barbara is having one of those days. She has a sock problem and there's a strange pea. Then, all of a sudden, Barbara's Wobbler is out of control!But what happens when a bad mood like this comes along? Barbara has a lot to learn about the ways of wobblers in this laugh-out-loud story from Nadia Shireen.

A brilliantly funny and sensitive way to understand and deal with tantrums. "These are the most brilliant, beautiful and silly picture-books out there at the moment. Little doorways of joy." Caitlin Moran


Nadia Shireen has really nailed it!