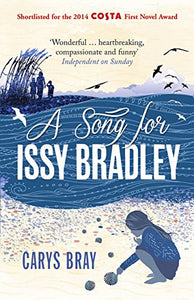 WINNER OF THE AUTHORS' CLUB BEST FIRST NOVEL AWARD 2015

SHORTLISTED FOR THE COSTA FIRST NOVEL AWARD 2015 AND THE DESMOND ELLIOTT PRIZE 2015
Meet the Bradleys.
In lots of ways, they're a normal family:
Zippy is sixteen and in love for the first time; Al is thirteen and dreams of playing for Liverpool.
And in some ways, they're a bit different:
Seven-year-old Jacob believes in miracles. So does his dad.
But these days their mum doesn't believe in anything, not even getting out of bed.
How does life go on, now that Issy is gone?